Every now and again I run across some unusual Ibanez stuff. So I put this page up to share the strange and wonderful world of oddballs or modifieds or could-have-beens. If you've seen something that you think ought to be on this page just email your photo and information about the item. Now let's get started with the show...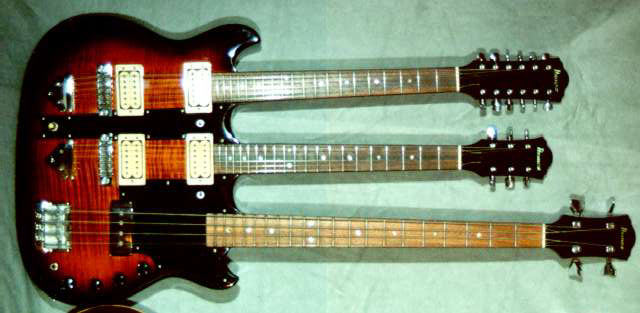 1979 Studio Custom Triple Neck Solid Body! (signed by Steve Howe - one of only two ever made)

This one is also for sale! Contact dleyton@electriciti.comIt's condition is 9.5 and comes with orginal hardshell case - $3500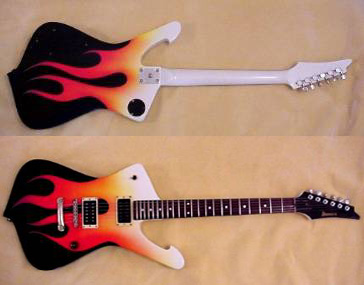 Here's a cool paint job on a late 70's Iceman IC-50 model. Awesome!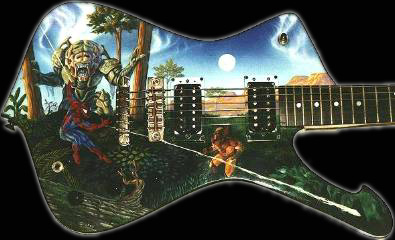 I can't recall who sent this file to me, but the airbrush on this Iceman is remarkable!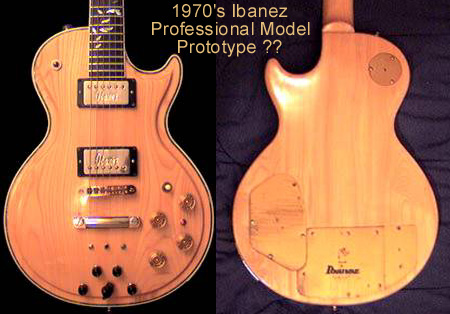 Mid 1970's Ibanez Professional Model, LP style body. This has been routed and modified with a bunch of switches and even LED lights. It was sold on ebay in March of 2000. Factory prototype? Owner modified? If you know anything about it, email me.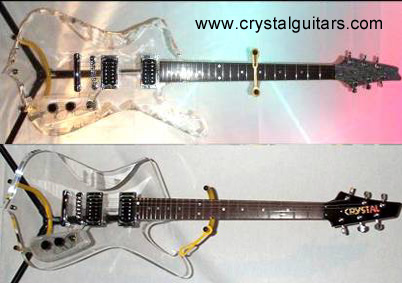 Crystal Guitars is a company in Detroit that is now making a clear-bodied Iceman model. Check the site at www.crystalguitars.com for more info.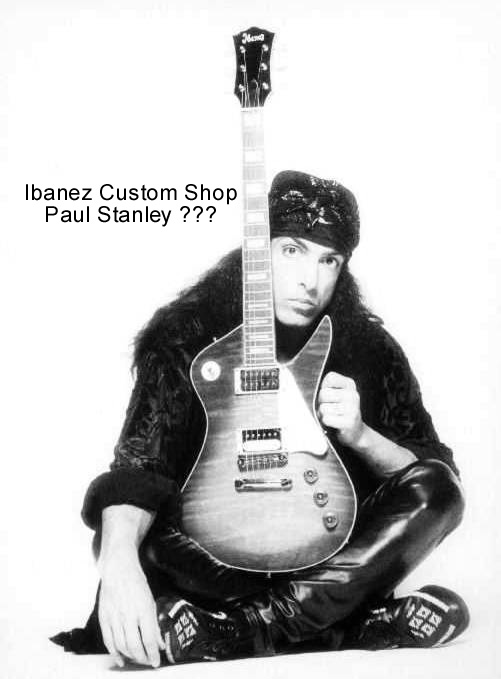 I found this on the net and wondered what the hell is that Ibanez model? Looks to be a one-of-a-kind Custom Shop creation in the Les Paul vein. Nice flamed top! I wish this was in color...